Schell Street - Exterior
Extensive masonry repairs began with the removal of non-native and spalled brick, rebuilding large sections of the bearing walls where required. New marble headers and sills were inserted at all window and door openings. The front façade was repointed with natural hydraulic lime mortar, tooled to a beveled ridge profile. Deteriorated stucco on the sides of the house was repaired with new NHL stucco and lime painted. New SBS modified bitumen roofing and a custom lead coated copper cornice was installed. The chimney was rebuilt from the ground up, relined with double walled stainless steel chimney pipe, and topped with a sheet metal cap. Existing wood double hung windows were restored. Other improvements include new custom window grates, sidewalk doors, light fixtures, waterjet cut house numbers, electrical service entrance, downspout boxing, gate door, and front door with transom.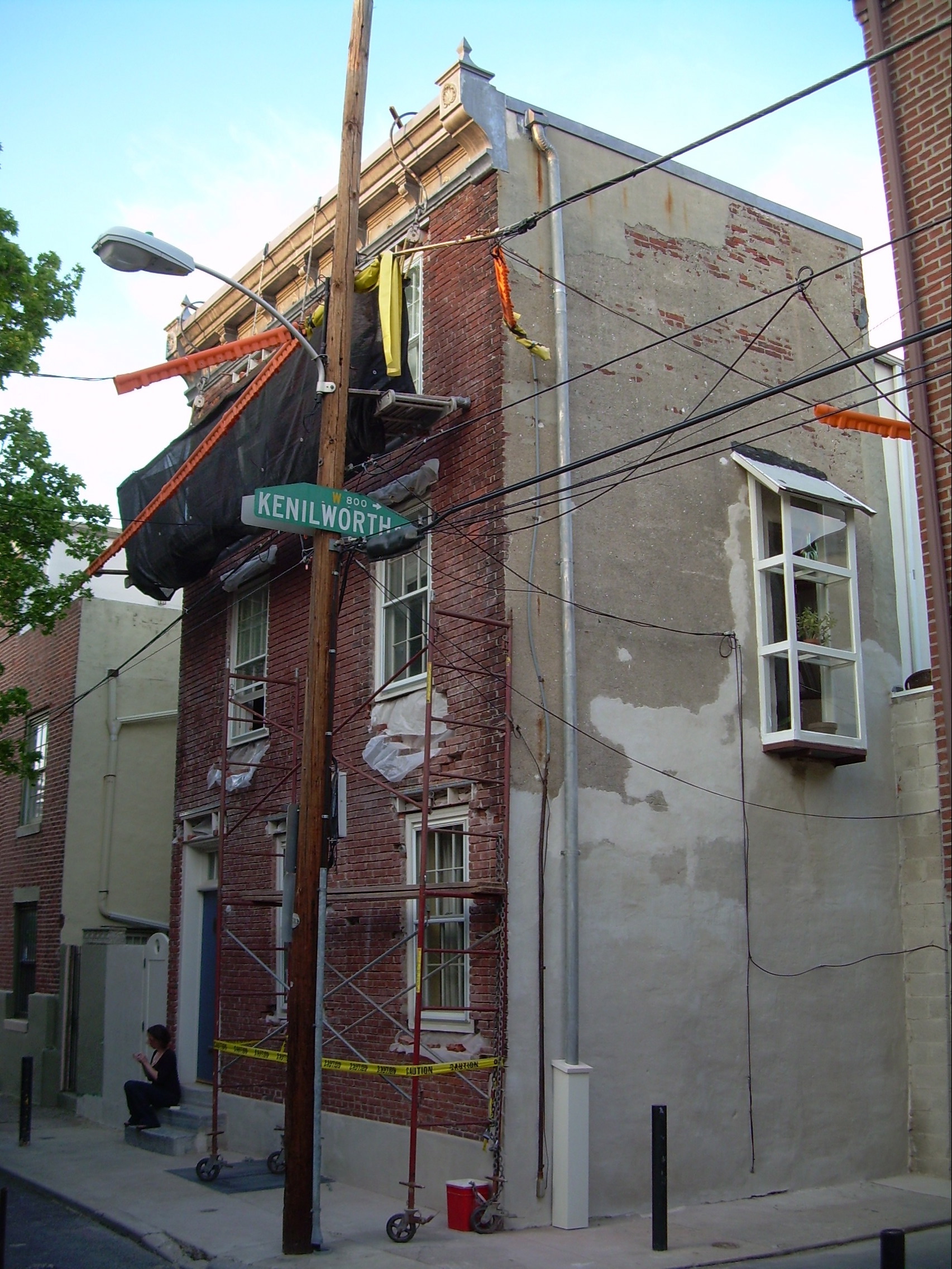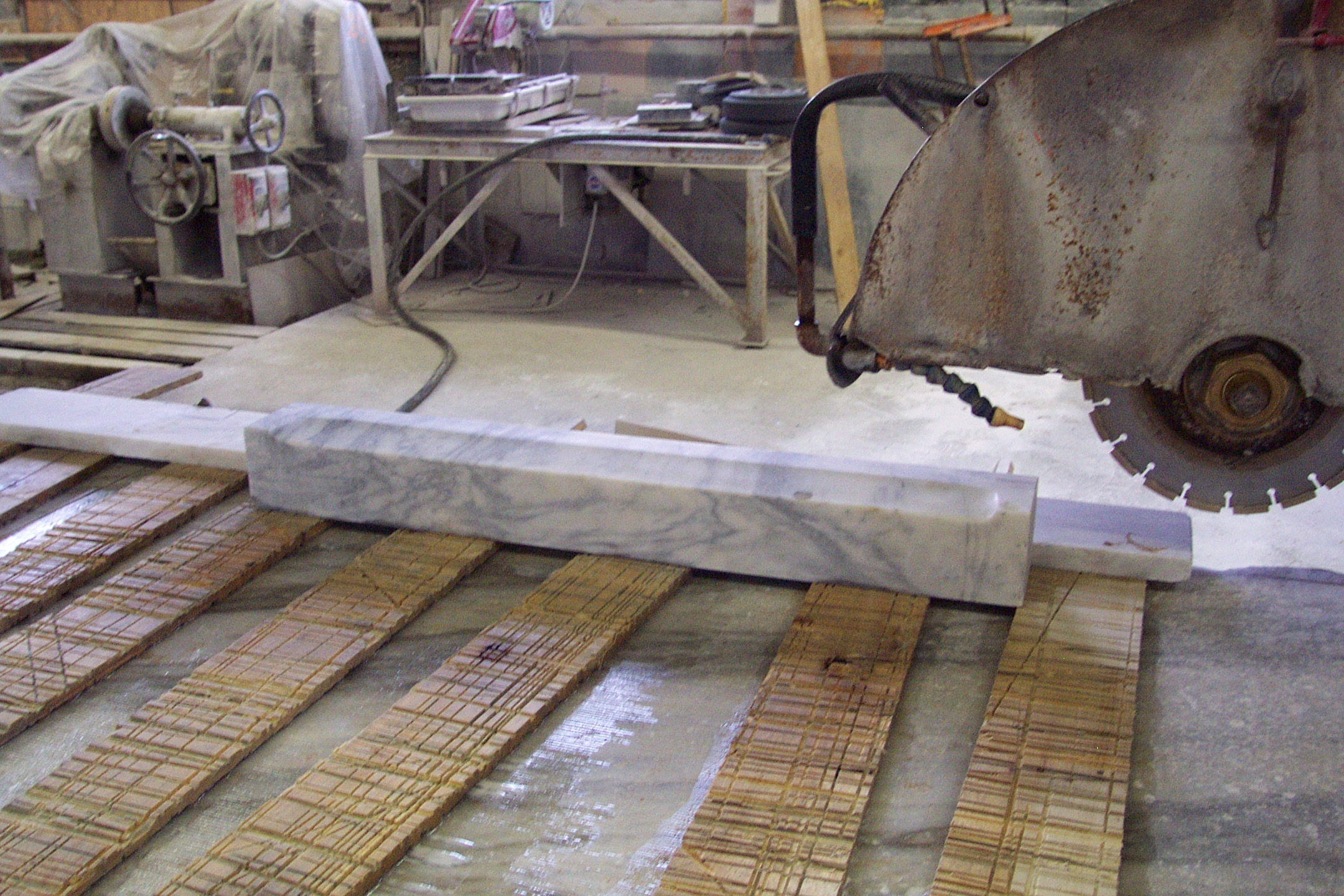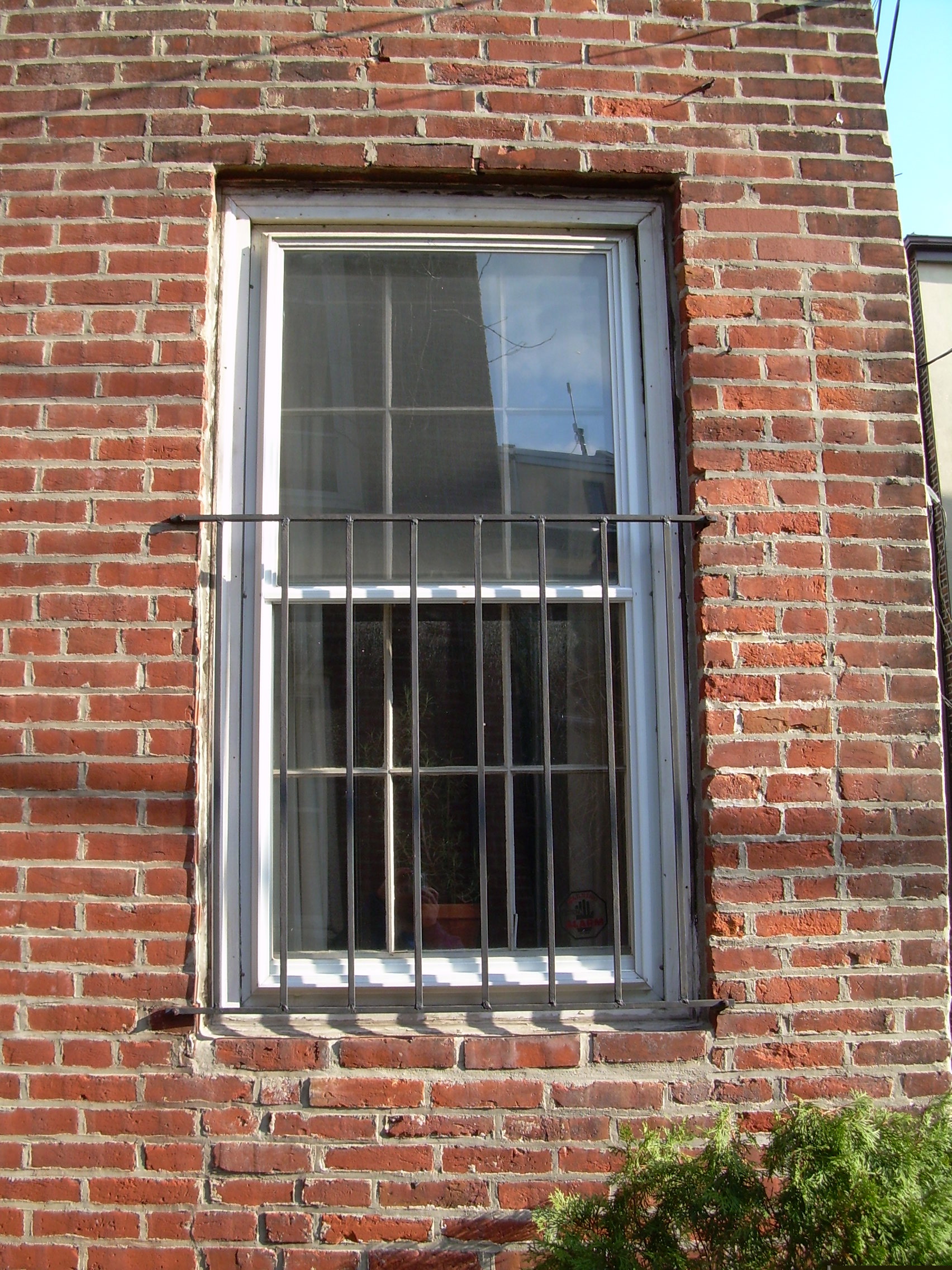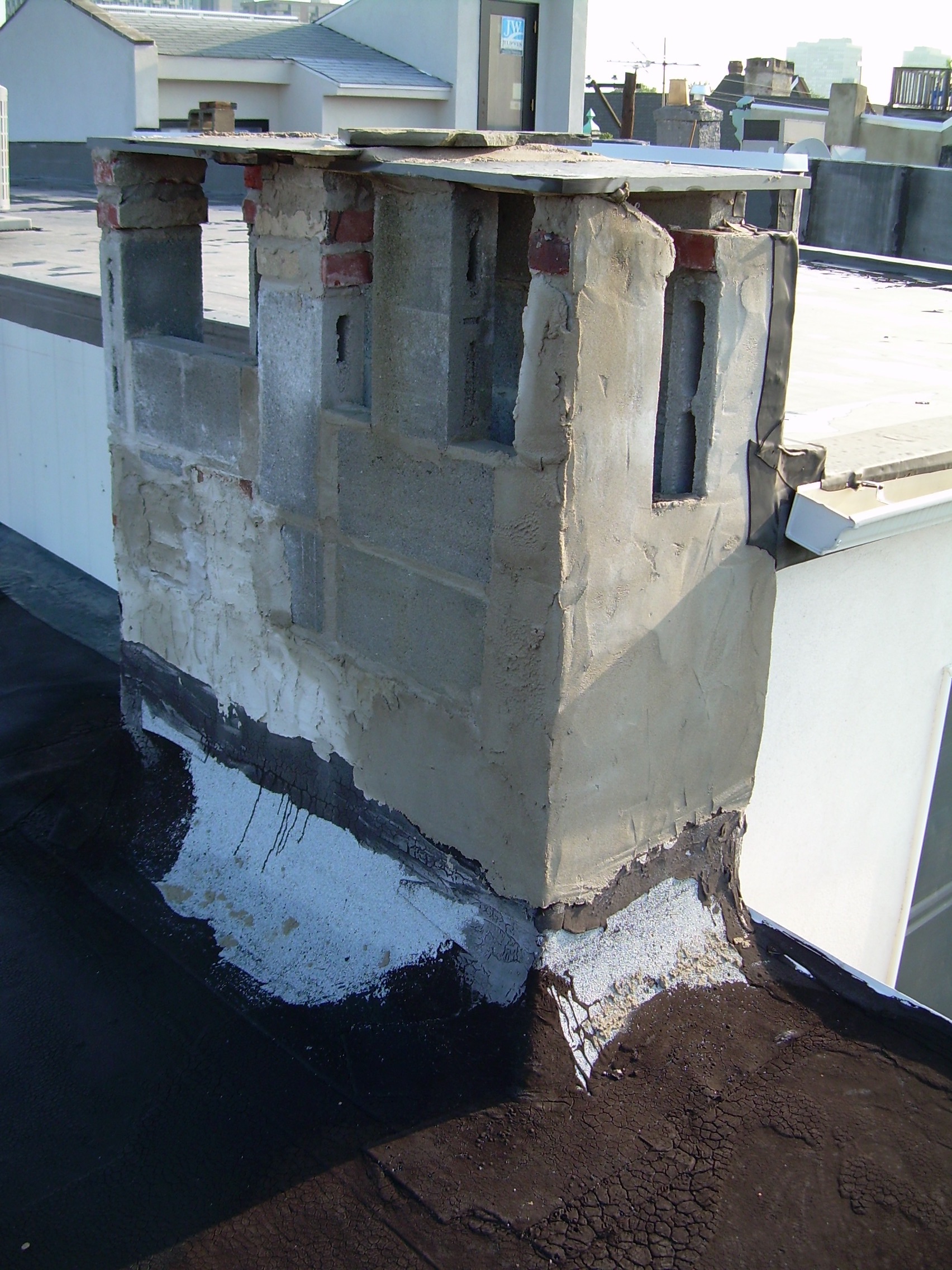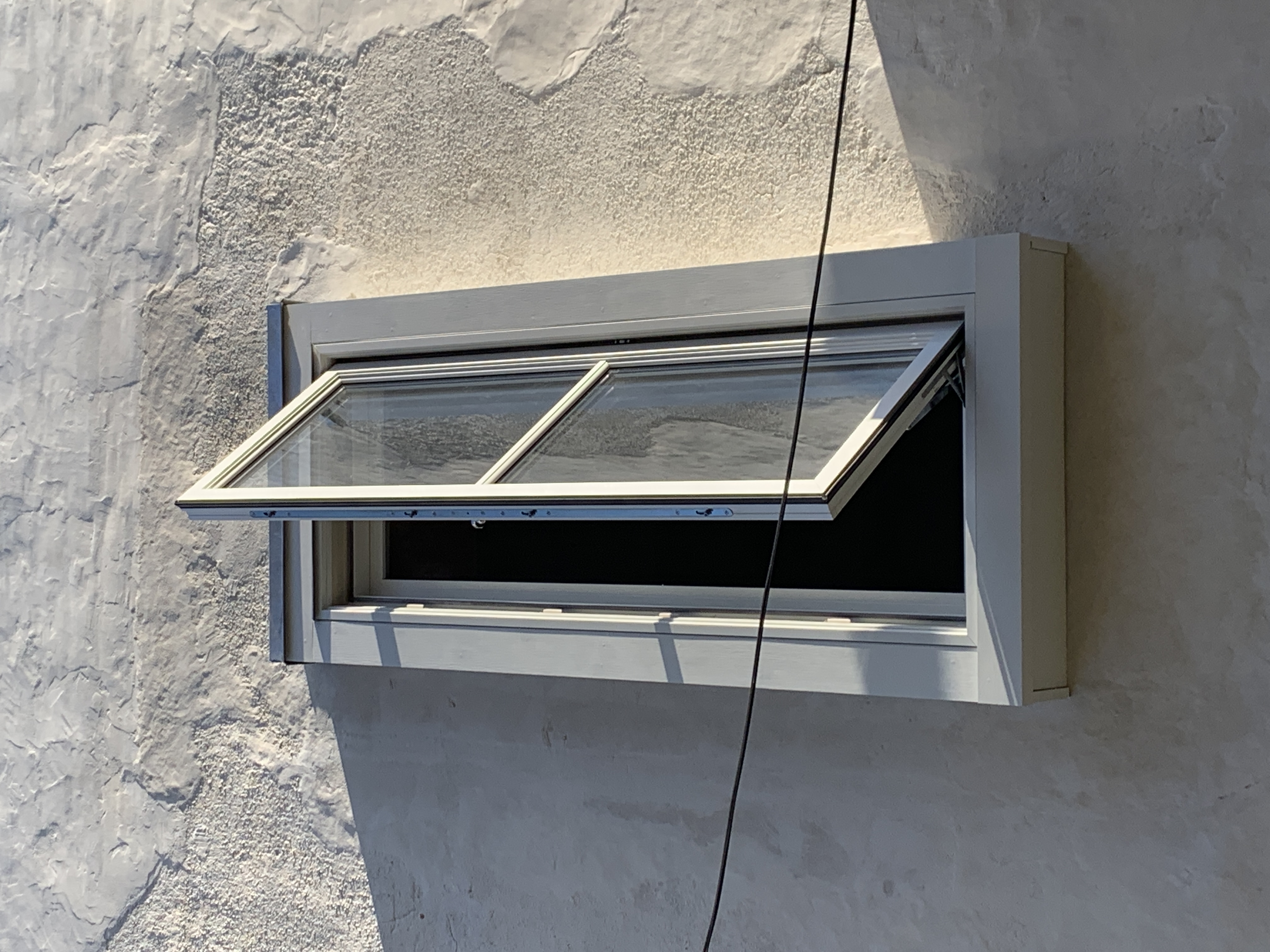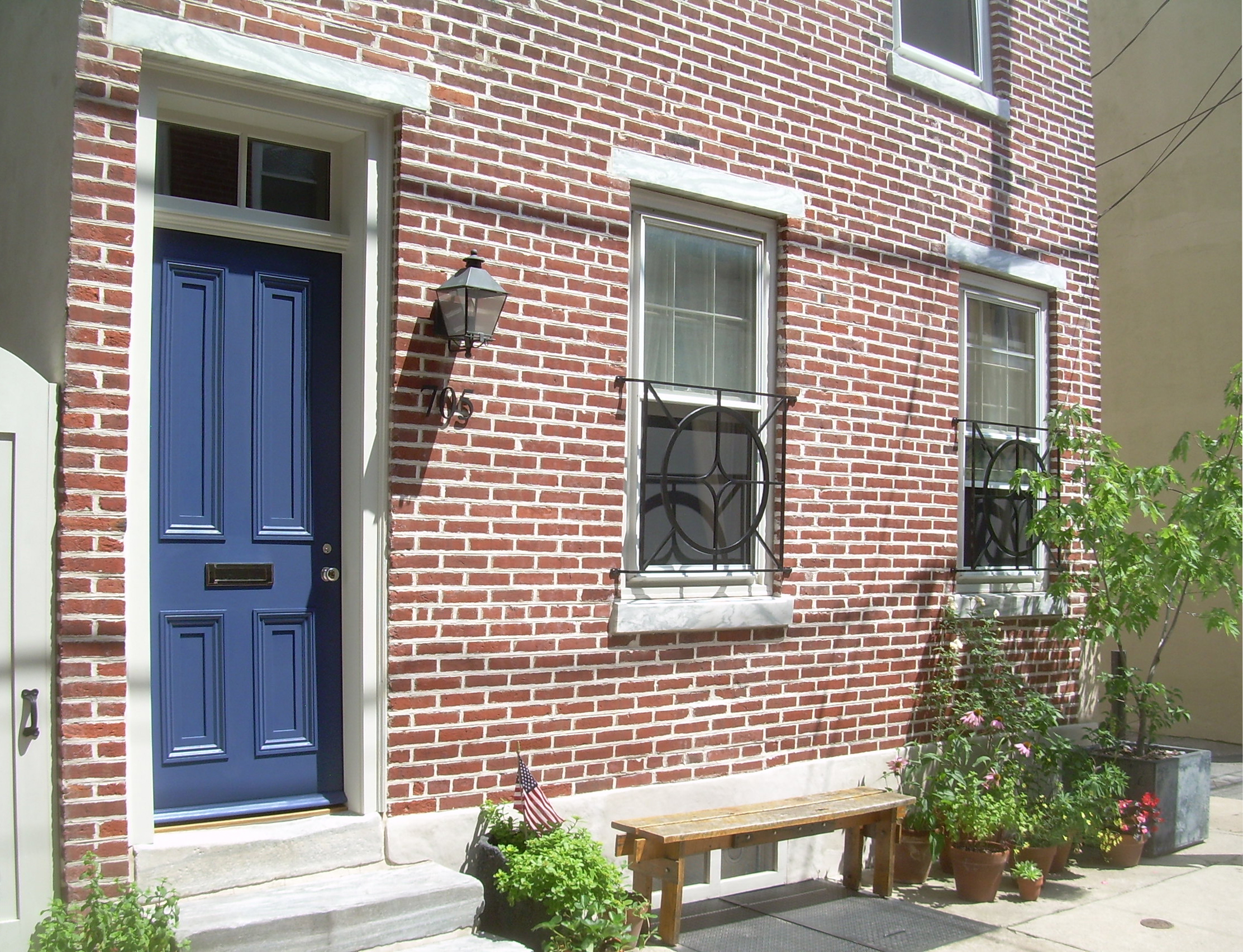 Schell Street - Interior

The home was a typical expanded trinity, with three floors of living space containing a Living Room, Den, and Bedroom. A tiny Kitchen and Bathroom are inside a two-story addition to the original structure. The new Kitchen is relocated to the former Living Room, which makes way for a compact Office/Study. The second floor becomes the primary living space, and the third floor is reconfigured to offer additional closet space and a new half bath concealed behind a translucent privacy panel. A worn second-floor greenhouse window will be demolished and replaced with a unique bay window and bench seat. The interior blends historic features with simple and crisp modern interventions. New features include center stringer stairs, solid maple panel doors, mahogany windows, polished nickel hardware, and quarter sawn white oak flooring. The home has fully upgraded infrastructure including new copper/hubless cast iron piping and plumbing fixtures, heating plant, electrical wiring, devices, and service entrance/panel, and LED lighting throughout. Extensive floor joist rot, notching, and cracking compromised the rigidity and stability of the floor framing. The first-floor joists were removed, salvaged, and replaced with open web steel joists to preserve headroom in the basement. Upper level joist damage was repaired with Dutchman infill and plate steel hangers and stabilization plates set on new steel window headers. New wood cross bracing was added and exposed joists were painted white. This was an extensive restoration with no stone left unturned.